Moderator: Moderatorer
Vi vil med dette ønske alle sammen en riktig god jul: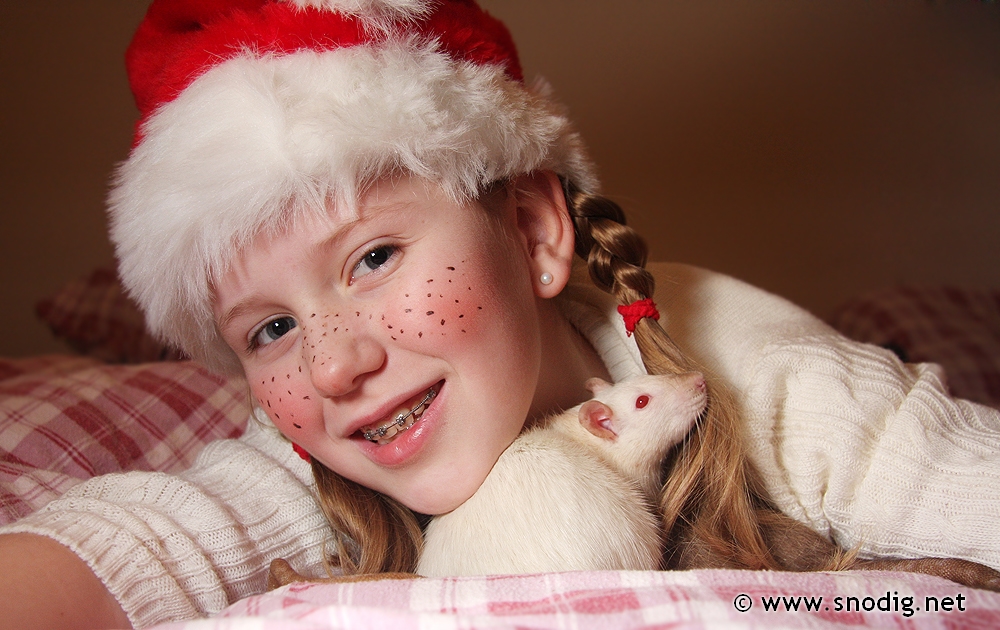 Flere bilder fra fotoshooten finnes her for spesielt interesserte:
http://www.snodig.net/bilder.asp?mode=vis&kat=187
---
Å så koselig :nisseglis:
Kjempe fine nissejente og julerotte bilderr

---
Så utrolig fine bilder, ble sittende og titte gjennom dem alle sammen! :nisseglis:
Synes alt for få tar bilder av dyra
og seg selv
. Det er så fint å se rottene sammen med mennesker

---
Alfatryne
Posts: 1479
Joined: 31 Aug 2005, 18:34
Location: Moss
Contact:
god jul til alle! :nisseglis:
inkludert rottepotter....

håper på hvit jul, jeg.
---
Så fine bilder!

God Jul! :nisseglis:
Tina og englehalene :rottehode:
R.I.P Bailey, Oscar, Oliver, Smestad, Felix, Buster og Henry
---
God jul da dere :nisseglis:
---
Alfatryne
Posts: 1258
Joined: 29 Jun 2009, 21:38
Location: Rygge/Moss
Contact:
Så utrolig fint bilde

God jul til deg også

Hilsen oss og våre 7 snart 9 bartetotter

- Nå med Oppdatert hjemmeside ♥
R.I.P. englene våre, dere er dypt savnet <3
It's better to have loved and lost... Than never too have loved a rat before!!
---
For et koselig bilde :rottehode:

God jul :nisseglis:
---
Gammelrotte
Posts: 3404
Joined: 07 Jan 2008, 15:04
Location: Kristiansand
Contact:
ååååå god jul alle sammen :nisseglis: :slede:
---
God jul alle sammen

!
Nå kommer snart gjestene og da skal vi spise pinnekjøtt

!!
Hvil i fred Ludde, Todd, Kopper, Joppe, Elling, Vetle og Knertleif
---
Betarotte
Posts: 428
Joined: 12 Aug 2008, 13:55
Location: Gloppen, sogn og fjordane
Contact:
God Jul og Godt Nyttår alle sammen!

:nisseglis:
Hilsen Meg og Tequila
R.I.P Molly, Mint<3

17 år, jente
---
Alfatryne
Posts: 1981
Joined: 03 Nov 2008, 21:50
Location: Bergen, Nattlandsfjellet
Contact:
God jul! Kjempe søtt bilde

Aurora
---